Welcome to your home for America's Best Music, AM 1540 KBOA
We want to be YOUR favorite station. If you have questions, comments, or your church or non profit group would like for KBOA to publicize your event, we would love to hear from you! Please click the email icon at the top right of the site and tell us all about it! We promise to follow up with you as soon as possible and would love to tell our listeners about your event. Thanks for making us your favorite station!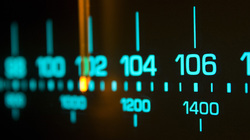 Has your business harnessed the power of radio?
Utilize the power of radio by allowing you to reach our listener base of affluent individuals with a surplus of disposable income. The demographic for AM 1540 KBOA is comprised of the most brand loyal consumers in the market today, meaning when you get them into your store, you have a much higher chance at repeat business. Radio continues to be the most cost efficient medium of advertising AND continues to achieve a better return on investment over television and newspaper. We're a small town station and we're here to help small town businesses. Call 573-888-4616 today and see just how affordable an advertising schedule with KBOA can be!

---